I have made quite a bit of progress over the last few days. Here are some pics from my Waaaay too hot to be working on a cold character garage:
The inner workings of the back pack are on a removable panel for easy access. Here is that panel (Almost complete):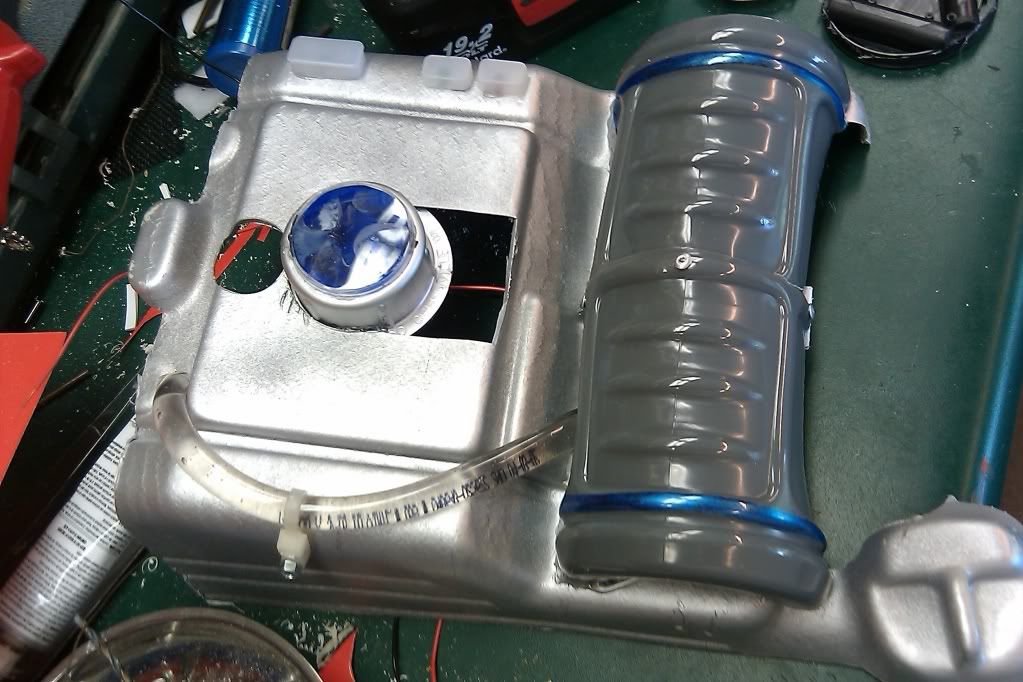 Here is the wiring on the back of said panel. It was fun figuring all of this out...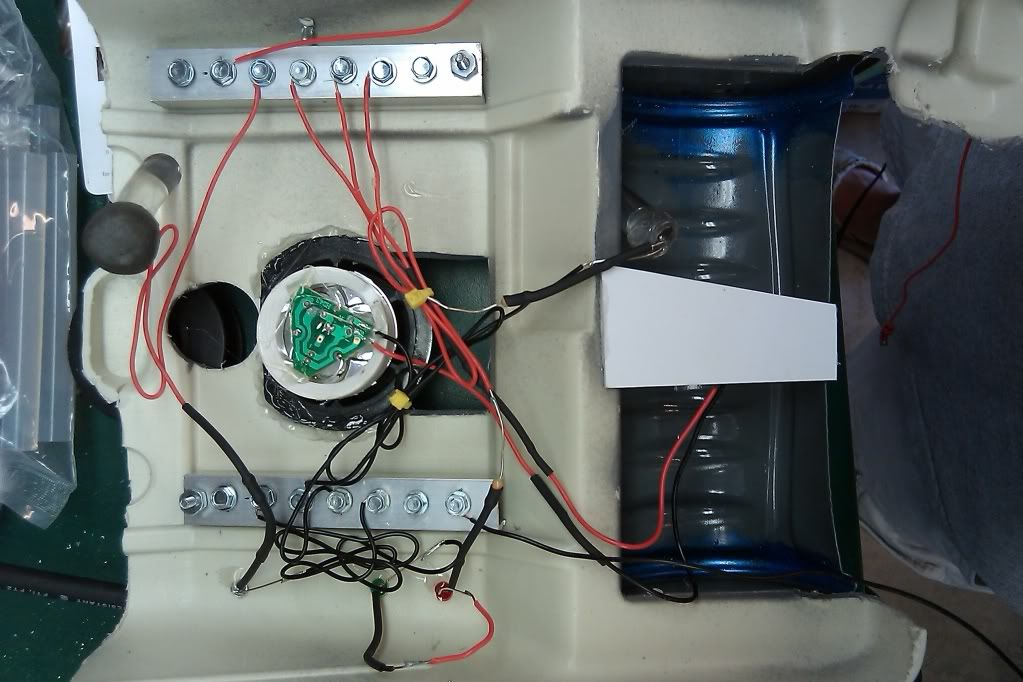 this is the back pack in primer with all the lights installed and wired up. I still have some position adjustments to make to the two light clusters at the bottom, but let me tell you, this thing is BRIGHT! The black screens will tone the glare down a lot when I get it installed.
Starboard side vents with glowy buttons...
Port side vents with blue goo tube and lights...
And here are the assembled tanks for the top part of the pack. I am going to add a small GothCorp logo to this piece, but for all intents and purposes, it's ready to be installed on the main pack once painting is complete.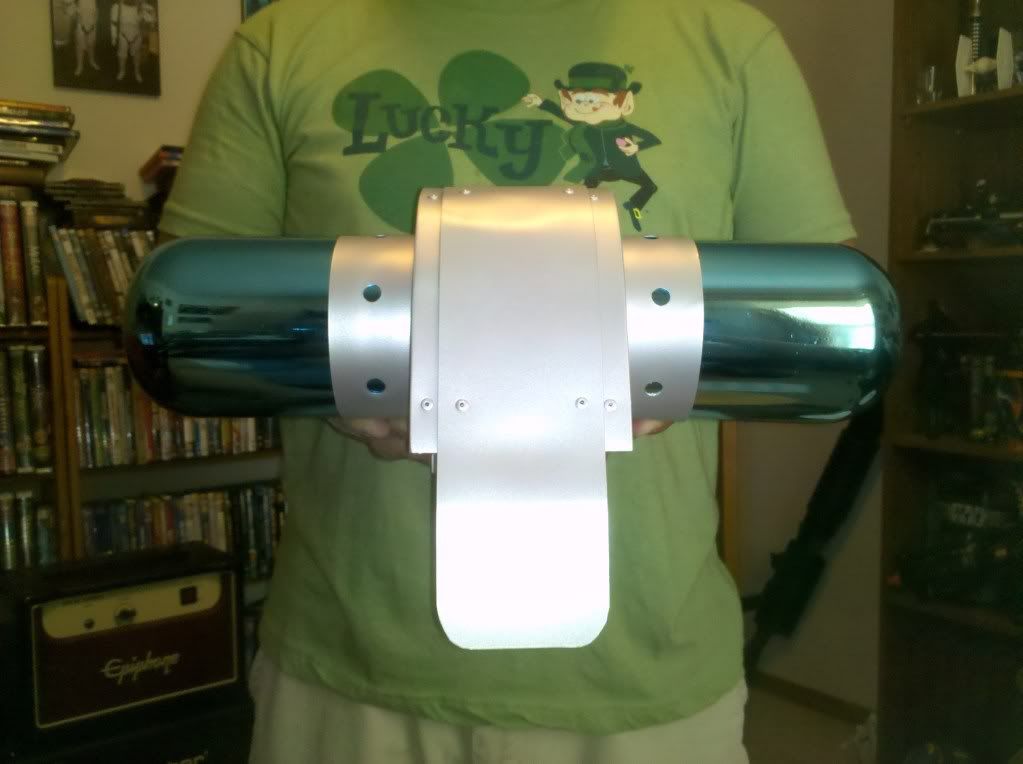 I am really starting to get excited to wear this get up!