I figured that winter is just around the corner, so I needed a winter project. The project is Han Solo in Carbonite aka HIC.
I was lucky enough to get into King Jawa's holiday run, so the build is primary the box. Here's one of KJ's photos: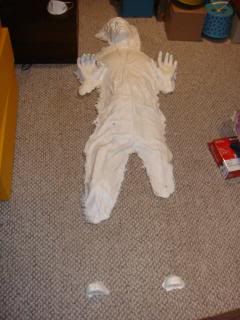 This will probably not be 100 % screen accurate. The control panels aka Volvo Instrument Clusters seem to be runnning around $1K for everything needed. So, I will either go with a style similar to the 1990's Prop Release or a custom design similar to the prop seen in the movies.
Now, I just have to decide on TESB or ROTJ style for the box.