I would've put up a build log here so everyone could follow the fun, but my camera broke at PCC so I've had some difficulty getting pictures. So rather than put up the whole log I'll just start at the end.
I've got AM armor with an MRCE helmet. I sewed the neckseal, canvas belt and holster myself. The would've been a lot more fun if I hadn't been pushing myself at such a grueling pace to get this ready to troop in on Friday. I'm very nervous about wearing it since it's not very "Battle tested" yet.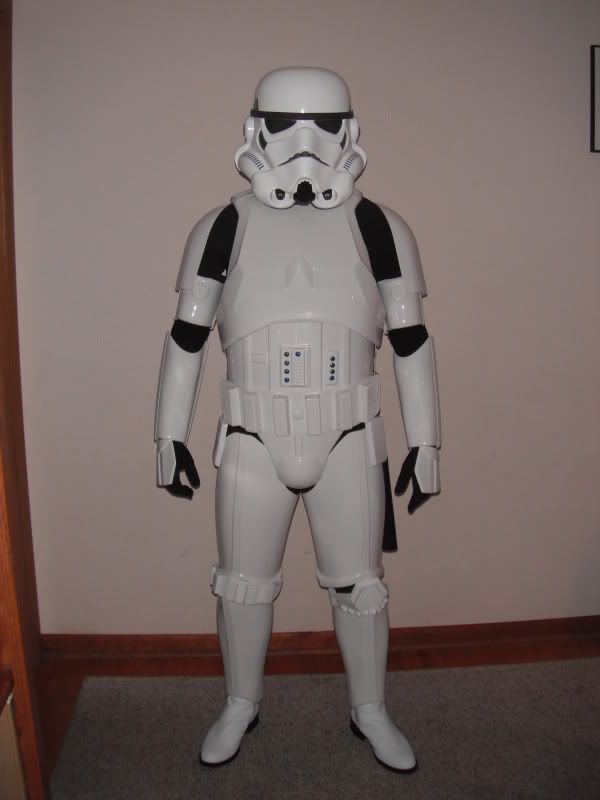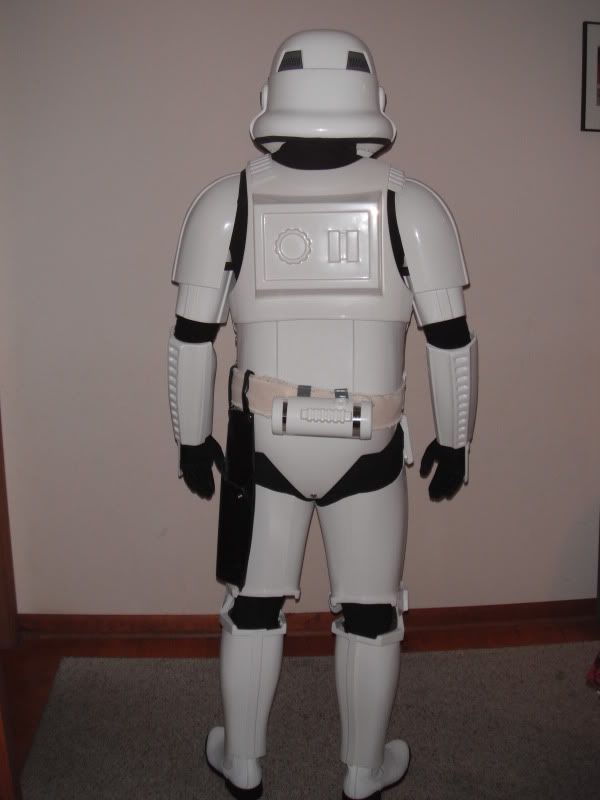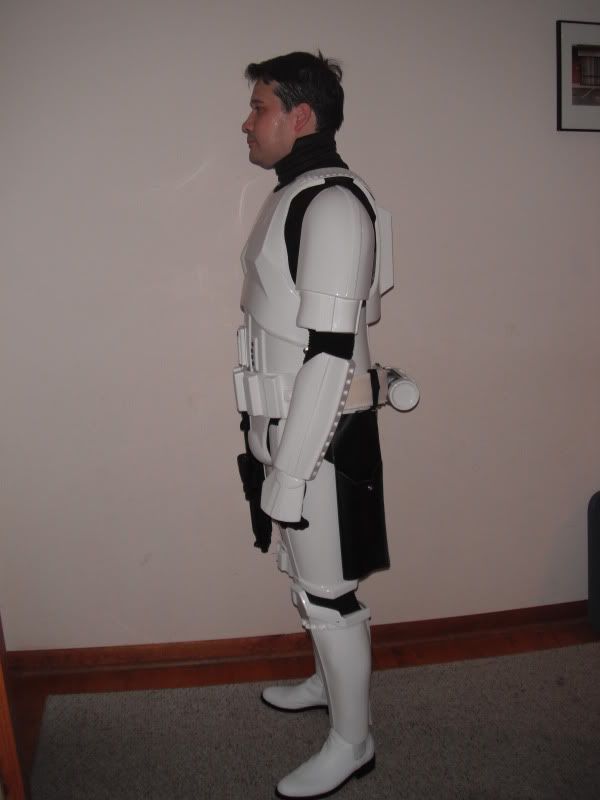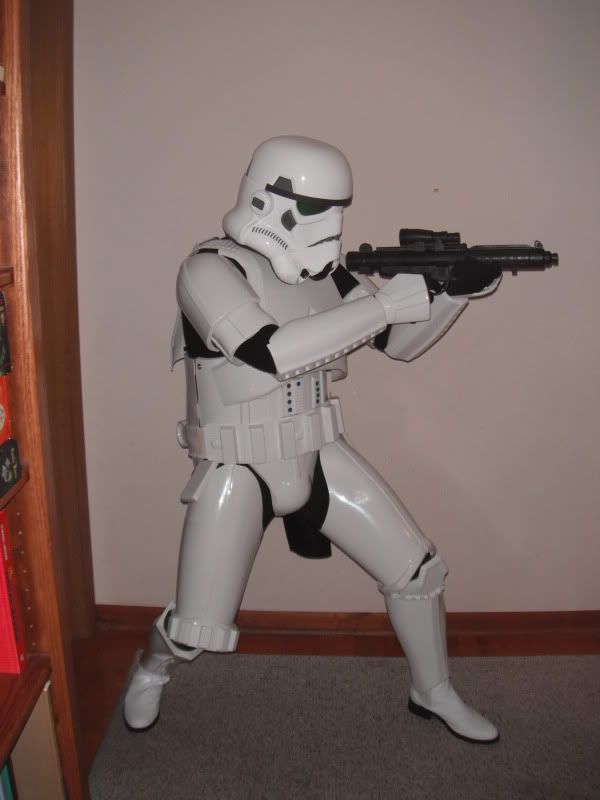 I need to find a better way to hold up the back of the belt. I'll need a handler to get everything in place as it is. The belt needs some sort of support to keep it in place. I'm sure I'll also learn where it's going to bite me too.
I've got a temporary holster right now. I bought leather to make a nice one so I've got mine on loops right now. I'll do a better job when I get around to that upgrade. I'll also have to upgrade the thermal Detonator clips at some point. Right now I'm using ABS that I heated and bent into the right shape.
Andy