I am currently making a mad dash for the finish line to be able to suit up at VisionCon next weekend, I've gotten quite a bit finished. Here are some pics of my progress this weekend.
Helmet Progress:
Base grey primer
Charcoal Metallic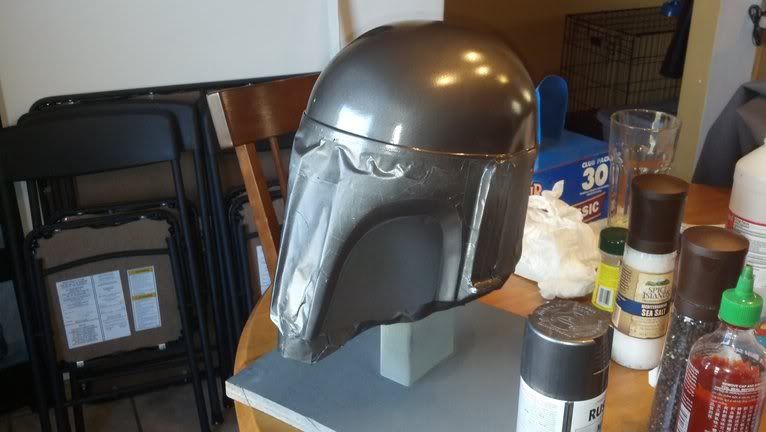 Fitting the trident mark:
And all the tape pulled off!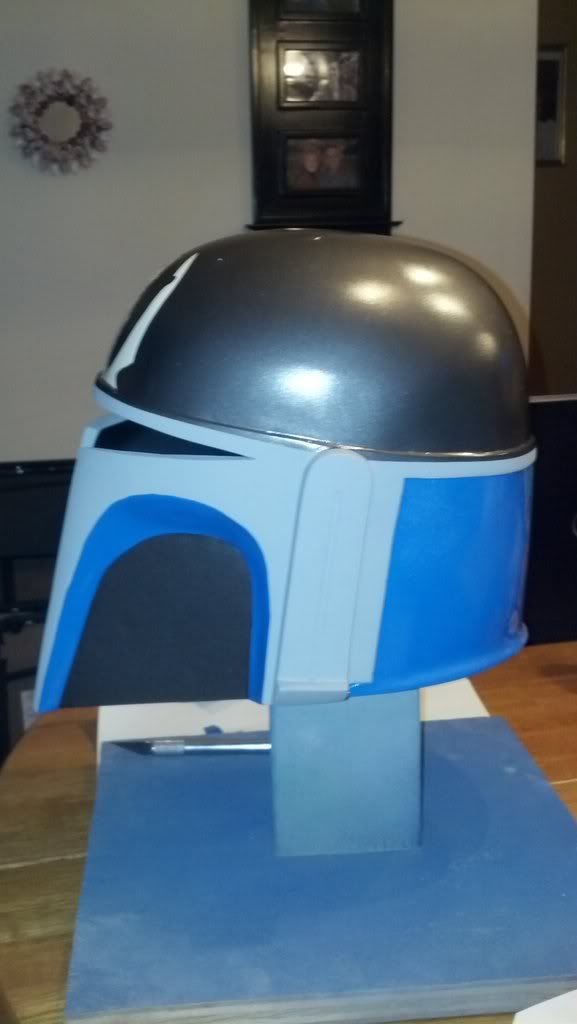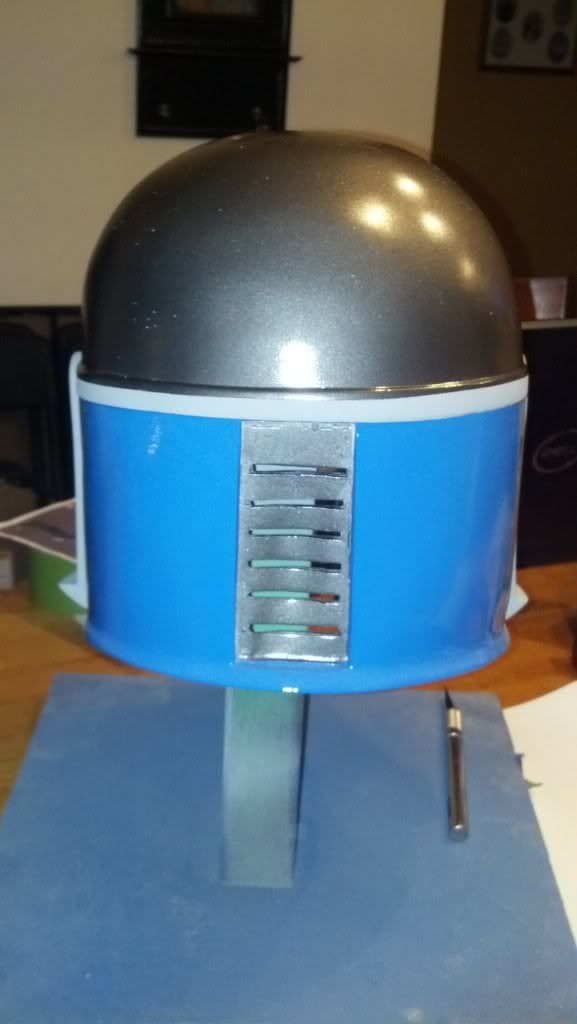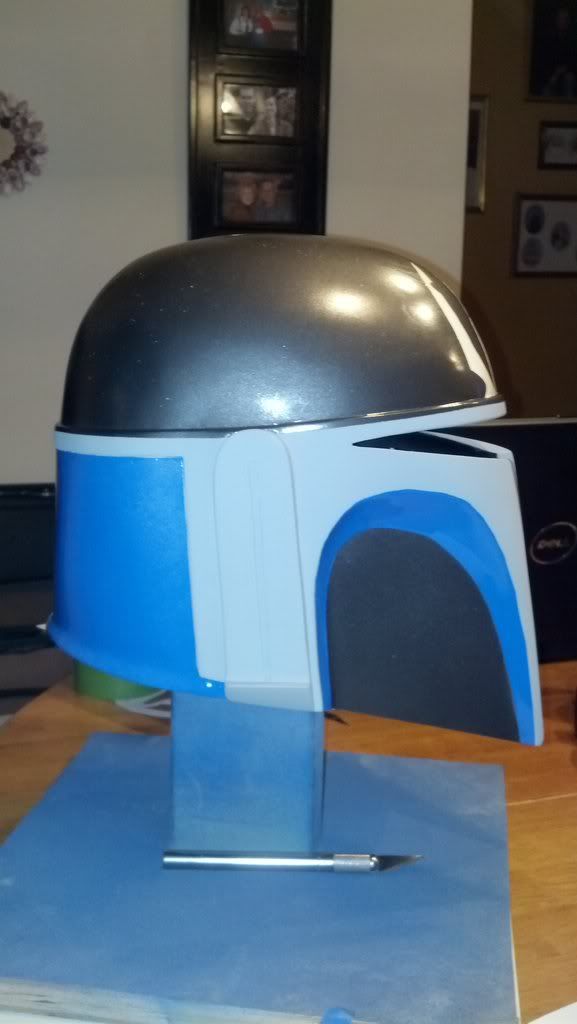 After this sits overnight and cures, I will rough it up, dry brush some silver and give it some grit. Then, install the visor and foam. I am pretty excited with how it's turning out.
and... in the interest of posting my failures as well as my successes...
The initial pull of the "mostly finished" Jetpack molds went as well as a rushed pull ever will.
Which is not all that well, but I am going to try and assemble the pulls we managed. I see it as an opportunity to make a list of revisions to be made to the molds. This will get better...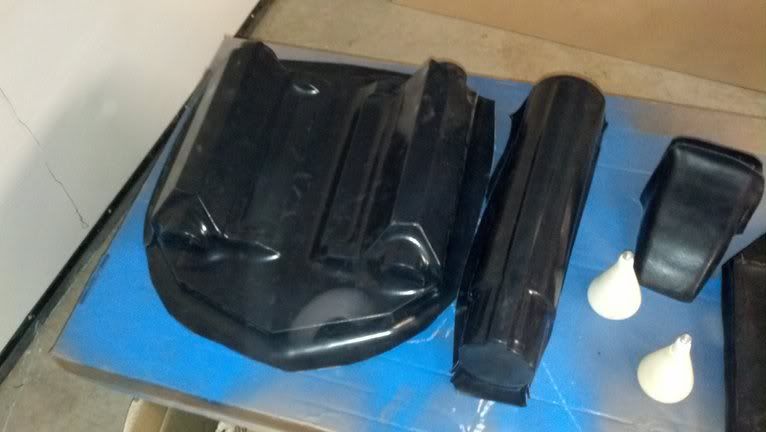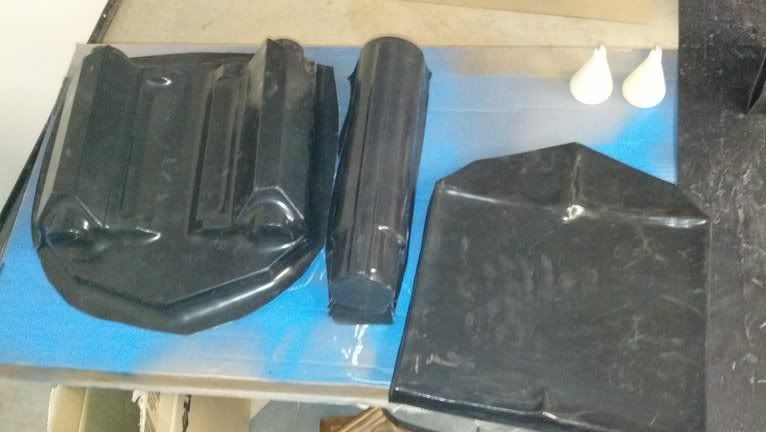 I need to assemble better risers for the mold and make some tweaks to the pull-through holes. Back to the workbench.
Made a bunch of progress this weekend. my vest, flight suit, neck seal, cape and boots are pretty much all finished. Here are some pics. (I hope to be able to post a few later with all this on.
Boots: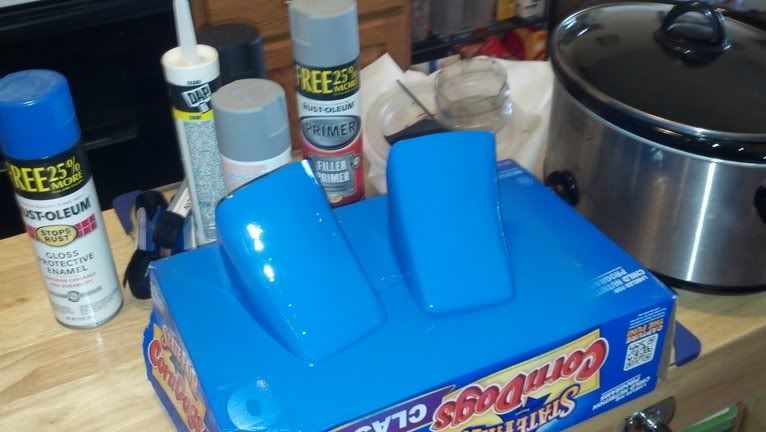 Cape and vest: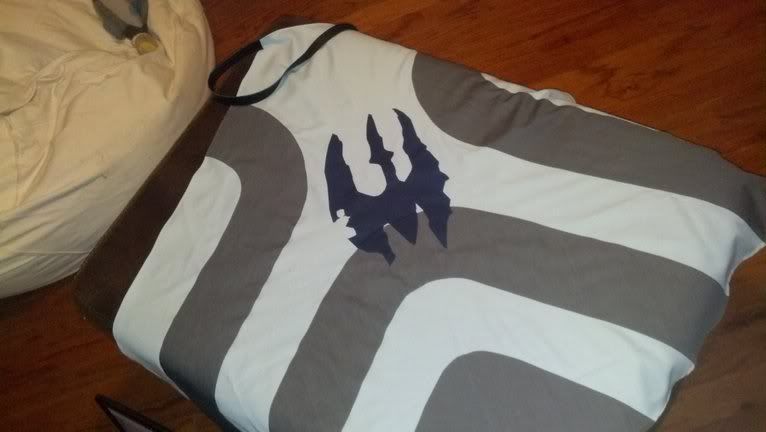 Flight suit:
Belt: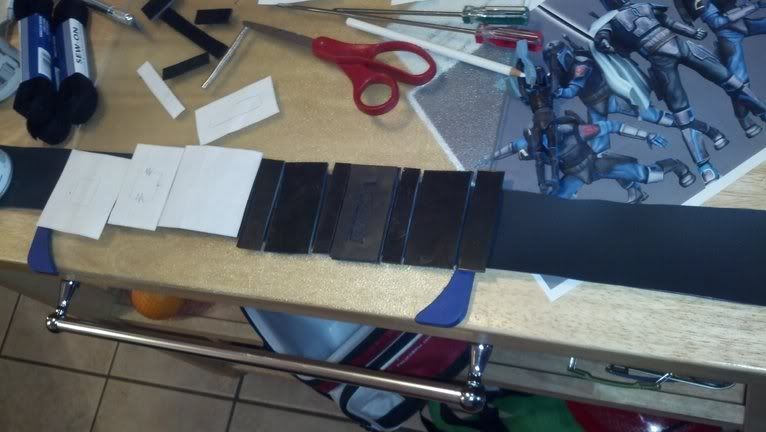 Inner Belt: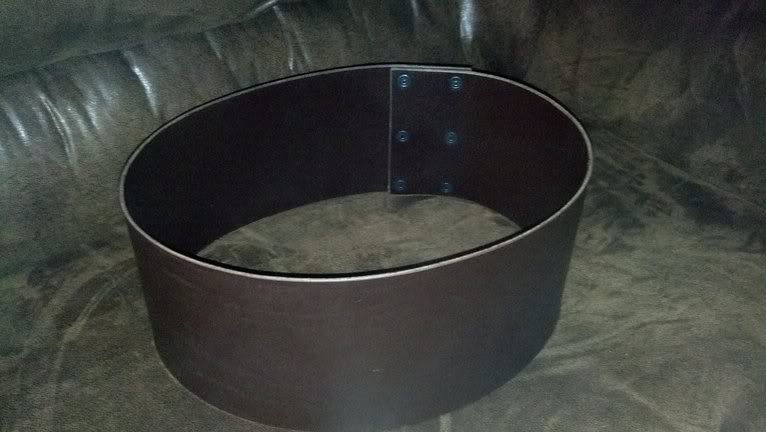 I am working hard to get everything rigged and attached for next weekend!!