judge_hellfast wrote:
That will be awesome! Pep WIP is always enjoyable to watch come together.
We've got one more week left of parting in pieces and attaching parts and we'll be unveiling our War Machine for opening night of Iron Man 2. It has been a lot of building for this guy as he's got a ton of greeblies and fine details. Whew!
I can't wait to see your progress, bro.
i cant wait to see the photos chris! we need to get them together when we are done! what color does the lense back lighting apear to you? im thinking red....... but some pics it looks blue......
anywho, helmet finished. going to fiberglass in a moment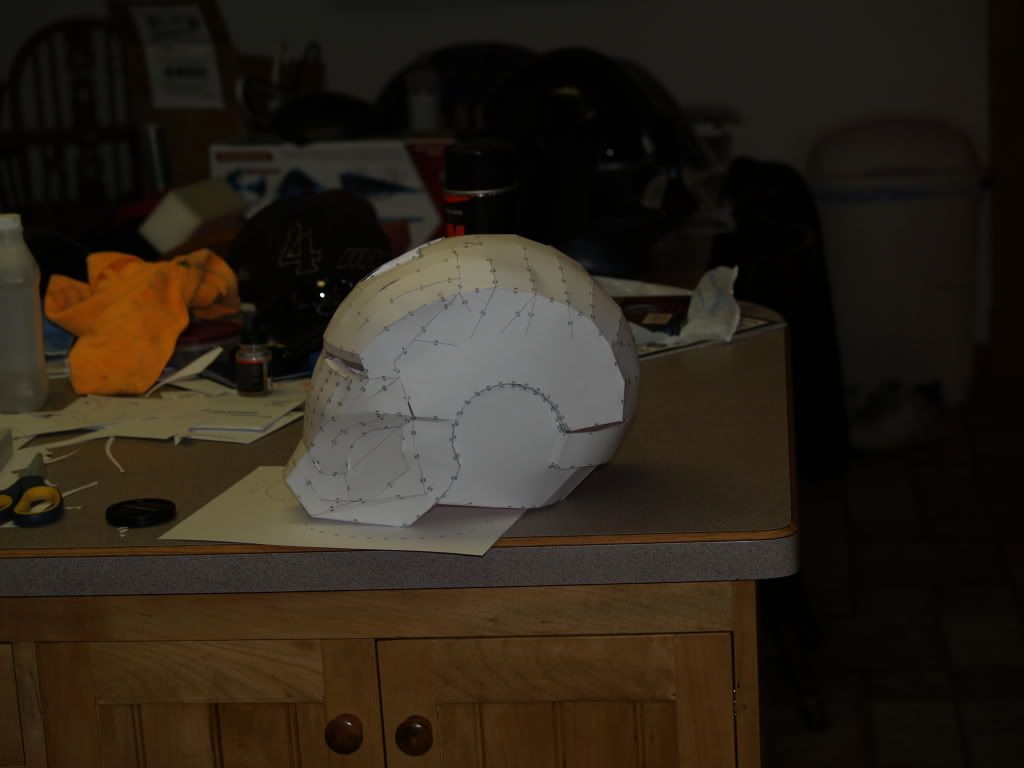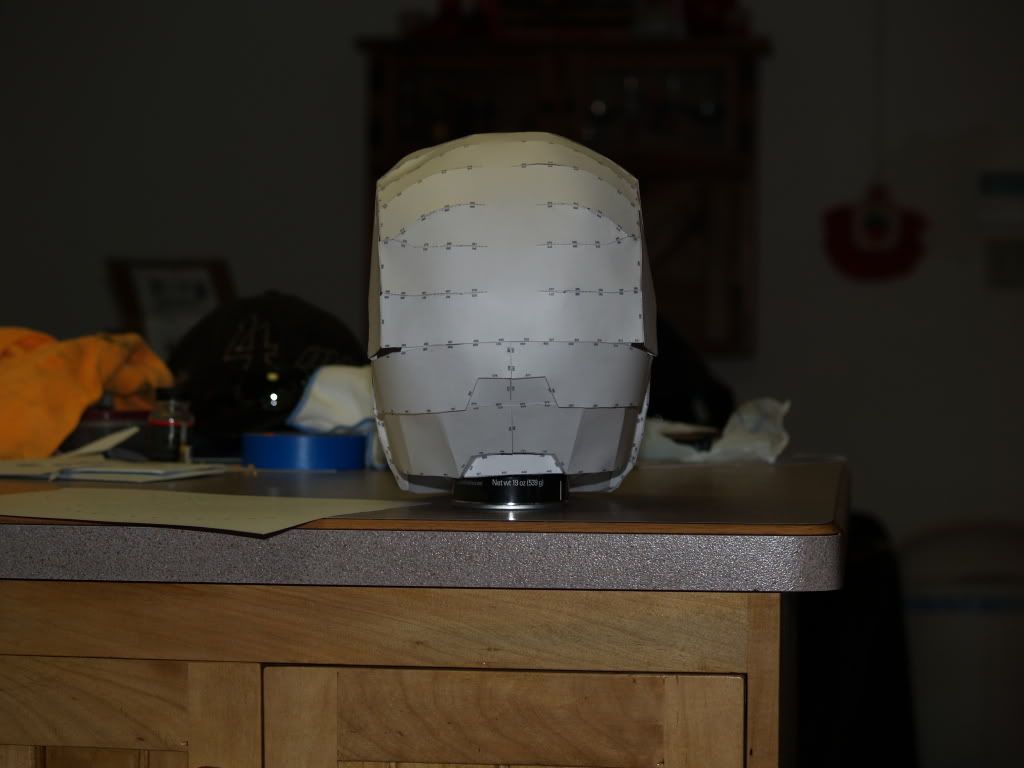 im shocked how quickly it went together! now ive got to detail her up!
cheers!

_________________

"You know its sad but true!"