thanks andy!
to answer your question curt, they would if i were to make a rubber mold. however, due to some new evidence that has come to light about the soviet alfa class, i will not be molding this one. she will be finished as a one off sub, or a V1. V2 will have the more accurate info incorperated into her, and V2 will be the production hulls that i will sell. so with that info, i give you the current status on V1
she has had both intake scoops sculpted, i primered the hull again, and split her in half today so i can get the foam out, and to install the pressure hull with all the goodies inside to make this bad boy work.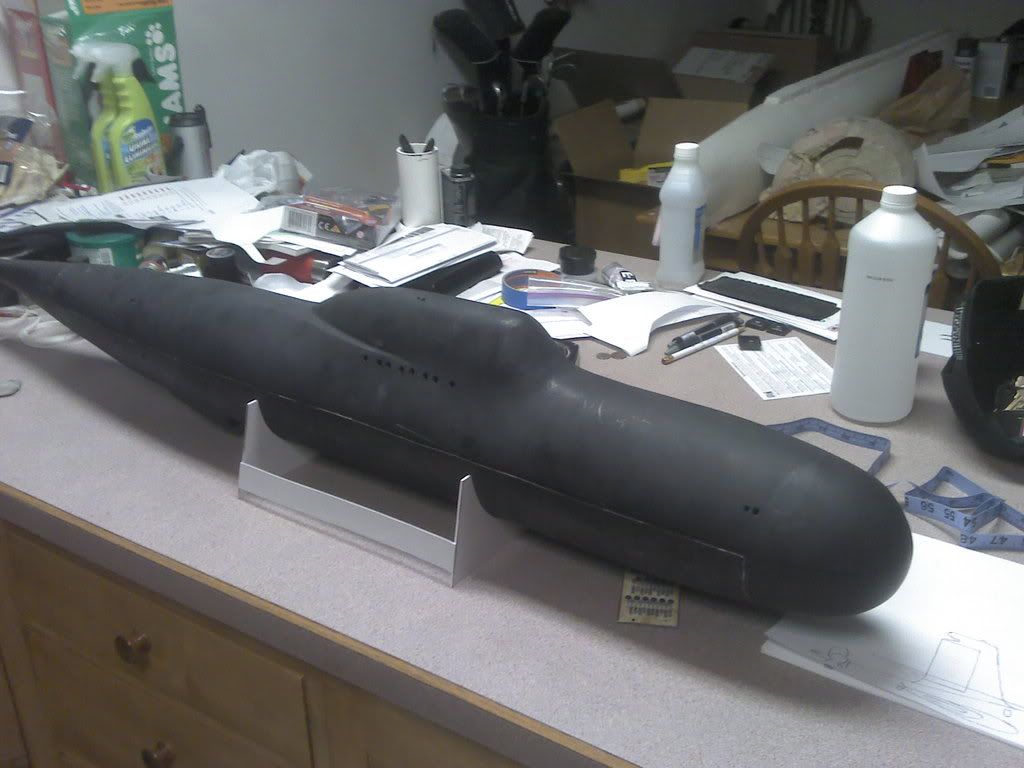 and here it is apart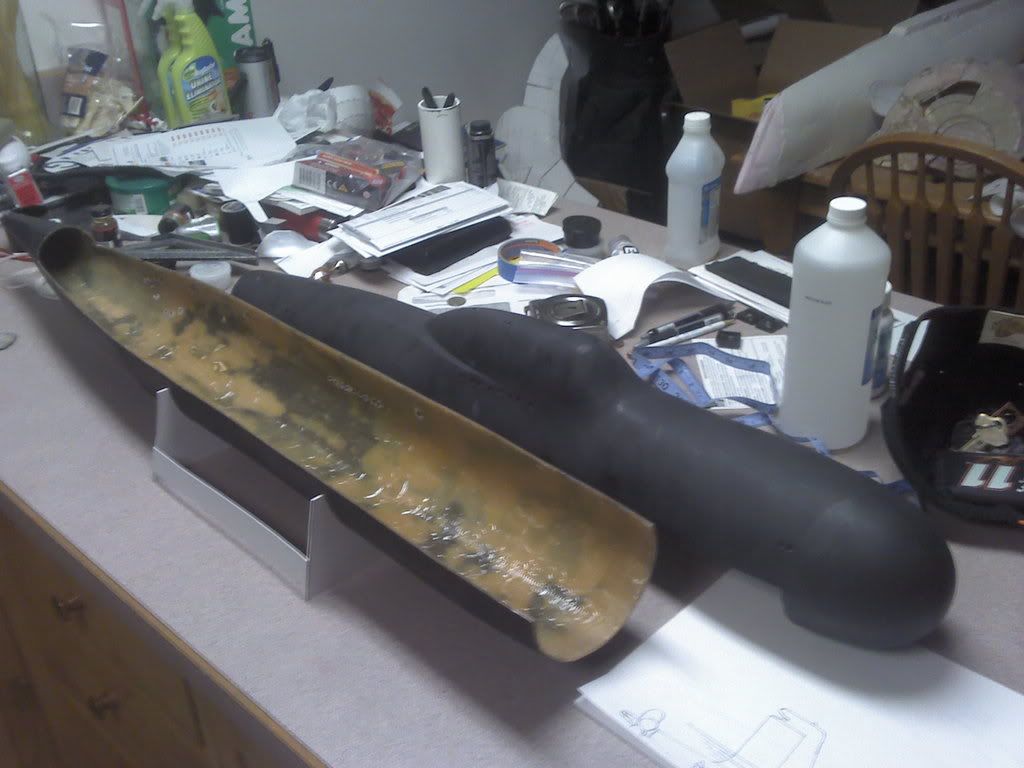 that took 4 hours of cursing, and prying to get the hull to seperate from the foam plug. whew! im glad its over!

_________________

"You know its sad but true!"